《USGTF 新闻资讯》2022年8月期刊
27/08/2022
REGISTRATION OPEN FOR U.S. CUP
WGTF美国杯开放报名
Sunny South Florida will host the United States Golf Teachers Cup for the first time in over 20 years when Plantation Preserve Golf Course & Club just outside Fort Lauderdale, Florida, welcomes all WGTF members Monday and Tuesday, October 24-25, 2022. The course is in the regular rotation for the qualifying series (Q-school) for the Korn Ferry Tour.
美国高尔夫教师杯比赛将于 10 月 24 日至 25 日(周一-周二,两天时间)在阳光明媚的南佛罗里达州劳德代尔堡郊外的种植园保护区高尔夫俱乐部举行,欢迎所有 WGTF 成员前来比赛,这是 20 多年来该俱乐部首次举办美国高尔夫教练杯。该球场定期轮换举办光辉国际巡回赛的排位赛系列赛(Q-school)。
As in recent years, a pro-am format will be utilized. Each participant is welcome to bring an amateur partner for the concurrent pro-am competition. Please note that having an amateur partner is optional. The entry fee of $525 for each participant includes two days of tournament golf, range balls, prize money and awards, and a closing luncheon. To register, please visit http://www.usgtf.com/uscup. For more information, please call the USGTF National Office at (772) 88-USGTF.
与近年来一样,本次比赛依然采用 职业-业余排队赛的方式进行(pro-am)欢迎每位参赛者携带一名业余球手搭档参加职业/业余配对比赛。请注意,是否携带有业余搭档是自愿的,并不是必须的。 每位参赛者需缴纳 525 美元的报名费,费用包括两天的高尔夫比赛费、练习场击球费、奖金和赛事奖品,以及闭幕午餐。如需报名,请访问 http://www.usgtf.com/uscup进行注册。 多信息,请致电 (772) 88-USGTF 联系 USGTF国内办公室。
MASTERS COURSE TO BE HELD IN NOVEMBER
大师级教练认证课程将于11月份举办
Master Golf Teaching Professional is the highest designation for all USGTF members. Members in good standing who have been a Certified Golf Teaching Professional for a minimum of 12 months are welcomed and encouraged to upgrade their membership status to this most prestigious level this November 14-16. The course will be conducted at the USGTF National Office in Fort Pierce, Florida. Candidates must submit two attested scorecards to the National Office to satisfy more stringent playing ability requirements; Successfully complete the online course of USGTF Certified Professional Golf Coach by end of the onsite course dates; present a written thesis; pass a shotmaking demonstration, and also pass a written teaching test. For more information and to register for the course, please www.usgtf.com/master-golf-teaching-professional
大师级职业高尔夫教练(Master Golf Teaching Professional) 是所有 USGTF 最高级别的会员称号。 欢迎和邀请信誉良好,并获得USGTF职业教练认证时间已经超过12 个月的会员,在 11 月 14 日至 16 日期间报名参加此次认证,将其会员身份升级到这个最负盛名的级别。 该认证课程将在佛罗里达州皮尔斯堡的 USGTF 国家办事处进行。报名参加人必须向国家办公室提交两张经过认证的记分卡,以满足更严格的实际比赛能力要求; 在现场课程日期结束前成功完成 USGTF 认证职业高尔夫教练的在线课程; 提交书面论文; 通过拍摄演示,并通过笔试。 如需了解更多信息和注册,请访问 www.usgtf.com/master-golf-teaching-professional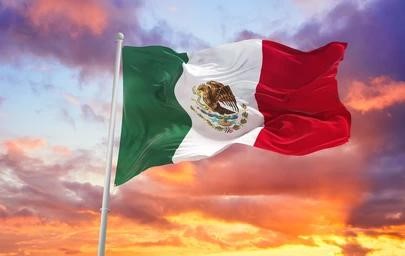 NEWS FROM MEXICAN GOLF TEACHERS FEDERATION
来自墨西哥高尔夫教练联合会的新闻
By Rafael Conde, Director, USGTF-Mexico
作者:Rafael Conde,USGTF墨西哥总监
During 2022, the golf business in Mexico is slowly getting back to its usual activity as COVID-19 is more under control. With this situation, some requests for certification courses and teaching lessons are also gaining interest.
2022 年期间,随着 COVID-19 病毒得到更多控制,墨西哥的高尔夫业务正在慢慢恢复正常。在这种情况下,一些对认证课程和教学课程的要求也引起了人们的兴趣。
The USGTF golf teaching method is highly appreciated by golfers in the country, since it is recognized as a reliable method for improving players' golfing skills and their understanding of the game. As recommended by the USGTF, we, as teaching professionals, must understand our clients.
USGTF 的高尔夫教学方法受到国内高尔夫球手的高度评价,因为它被公认为提高球员高尔夫技能和对比赛的理解的可靠方法。根据 USGTF 的建议,我们作为教学专业人士,必须了解我们的客户。
It has been also very helpful to pursue our certification courses for caddies, since it is of vital importance for them to have a clear understanding of what is considered excellent caddying work. It is vital that they have the correct information. Since this population has been neglected for many years in Mexico, we have been actively promoting with golf club managers the importance of having properly trained and certified caddies. Here, the club managers are contributing with half of the cost of the course and the other half is covered by the caddie. During this year, we have conducted two certification courses for caddies, one with 50 people and other with 45. These courses are conducted during two consecutive days.
球童学习我们的认证课程也非常有帮助,因为这让他们清楚地了解什么是优秀的球童工作,是至关重要的。他们拥有正确的信息也非常重要。由于这一人群在墨西哥多年来一直被忽视,因此我们一直在积极向高尔夫俱乐部经理宣传拥有经过适当培训和认证的球童的重要性。在这里,俱乐部经理承担了一半的课程费用,另一半由球童承担。这一年,我们为球童举办了两期认证课程,一期50人,另一期45人。这些课程通常都是连续两天。
For the balance of this year, we expect to conduct one Level 3 certification course. Now that the COVID-19 crisis is possibly under control, we expect to have a better 2023.
今年余下时间,我们预计将开设一门 三级认证课程(高级教练认证课程)。既然 COVID-19 危机已得到控制,所以我们预计 2023 年会更好。
REGION CHAMPIONSHIP UPDATE:
地区锦标赛快报:
Central: The 2022 Central Region Championship is being conducted at press time. Results will be forthcoming in the September e-newsletter.
中部地区:截至发稿时,2022 年中部地区锦标赛正在进行中。比赛结果将在 9 月的快讯中为大家报道。
Southwest: Festivities for the 2022 Southwest Region Championship will be held Friday-Sunday, September 9-11, at Twin Creeks Golf Club in Allen, Texas. There will be a welcome dinner the Friday evening, with two rounds of tournament play commencing Saturday. The entry fee is $225 and includes range balls. For more information and to enter, contact region director Bruce Sims at bsims@pga.com.
西南地区:2022 年西南地区锦标赛的庆祝活动将于 9 月 9 日至 11 日星期五至星期日在德克萨斯州艾伦的双溪高尔夫俱乐部举行。 周五晚上将举行欢迎晚宴,周六开始有两轮比赛。 入场费为 225 美元,包括练习场击球费。 如需更多信息请通过 bsims@pga.com 联系区域总监 Bruce Sims。
To learn more about these and other USGTF member events, visit www.USGTF.com and look under the Stay Informed section for Tournaments.
要了解有关这些和其他 USGTF 会员活动的更多信息,请访问 www.USGTF.com 并在锦标赛栏目查看相关信息。
UPCOMING CERTIFICATION COURSES:
Las Vegas, NV- Sept. 5-9
Princeton, NJ – Sept. 5-9
Houston, TX – Sept. 12-16
Fort Pierce, FL – Sept. 26-30
Evansville, IN – Sept. 26-30
Please click here to learn
more about these courses.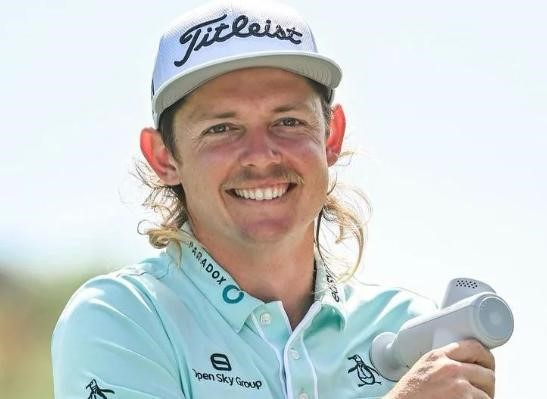 "PRO" FILE – TOURING PROFESSIONAL CAMERON SMITH
职业档案 – 职业巡回赛球员卡梅隆•史密斯
We called it! In our April e-newsletter, Cameron Smith was the featured pro, and we wrote these prescient words: "…it would surprise no one if he were to win a major championship sometime soon." Smith wasted no time in winning his first major championship just three short months later when he won The Open at St. Andrews in Scotland.
和我们预计的一样!在我们四月的快讯中,我们有先见之明的报道了卡梅隆•史密斯(Cameron Smith)这位职业选手,"……如果他很快就能赢得大满贯冠军,任何人都不会感到惊讶。"短短三个月后,史密斯在苏格兰圣安德鲁斯赢得英国公开赛,赢得了他的第一个大满贯冠军。
Most of the pre-tourney hype was all about Rory McIlroy and how a victory would have been fitting, and through three rounds it looked as if the Northern Irishman was all set to claim the Claret Jug. He and Viktor Hovland held a four-stroke lead over Smith, and after nine holes McIlroy's margin was still three. McIlroy even birdied the 10th hole to briefly command a four-stroke lead, but Smith ripped off five consecutive birdies to start the back nine to capture the lead. McIlroy could do nothing but make pars the rest of the way in, with Smith scoring a final birdie at the 18th.
赛前的大部分新闻炒作都是关于罗里•麦克罗伊是如何有可能赢得这场胜利,经过三轮比赛,看起来这位北爱尔兰人似乎已经准备好获得红葡萄酒壶了。他和维克多•霍夫兰领先史密斯四杆,九洞之后麦克罗伊的领先优势仍然是三杆。麦克罗伊甚至在第 10 洞抓到小鸟,一度取得 4 杆领先,但史密斯连续抓到 5 只小鸟,在后九洞开局就取得领先。麦克罗伊在剩下的比赛中只能保帕,史密斯在第 18 洞打进最后一只小鸟。
There has been some discussion whether McIlroy "lost" The Open or Smith "won" it. Make no mistake – Smith needed a 31 on the back nine to win, and he responded with a 30. Now that he has his maiden major victory, and given his incredible putting skill, Smith is likely only getting started.
有一些讨论是麦克罗伊"输掉"了公开赛还是史密斯"赢得"了它。毫无疑问,史密斯需要在后九洞打出 31 杆才能获胜,而他却打出 30 杆的成绩。现在他已经赢得了他的首场大满贯胜利,鉴于他令人难以置信的推杆技巧,史密斯辉煌很可能才刚刚开始。
"PRO" FILE – TEACHING PROFESSIONAL YADER JARA ALVAREZ
教练档案 – 职业教练 亚德•加拉•阿尔瓦雷斯
Yader Jara Alvarez became a member of the USGTF in 2011 and gained his Master Golf Teaching Professional teaching license in 2015. He lives in Varas Al Oeste, Nicaragua.
亚德于 2011 年成为 USGTF 的会员,并于 2015 年获得了大师级高尔夫教学专业教学执照。他住在尼加拉瓜的 Varas Al Oeste。
Nicaragua is located in Central America. There are three golf courses; two of them are located in the south of the country where one can enjoy surfing, as well, and Nejapa Golf & Country Club, located in the capital, Managua.
尼加拉瓜位于中美洲。有三个高尔夫球场;其中两个位于该国南部,人们也可以享受冲浪,还有位于首都马那瓜的 Nejapa 高尔夫乡村俱乐部
Alvarez said, "Since I met golf, I found my passion. The first time in a golf course, I felt as I was in paradise. Once I learned how to play, I fell in love with the game."
阿尔瓦雷斯说:"自从接触了高尔夫,我找到了自己的激情。第一次去高尔夫球场,我感觉自己置身于天堂。一旦我学会了如何打球,我就爱上了这项运动。"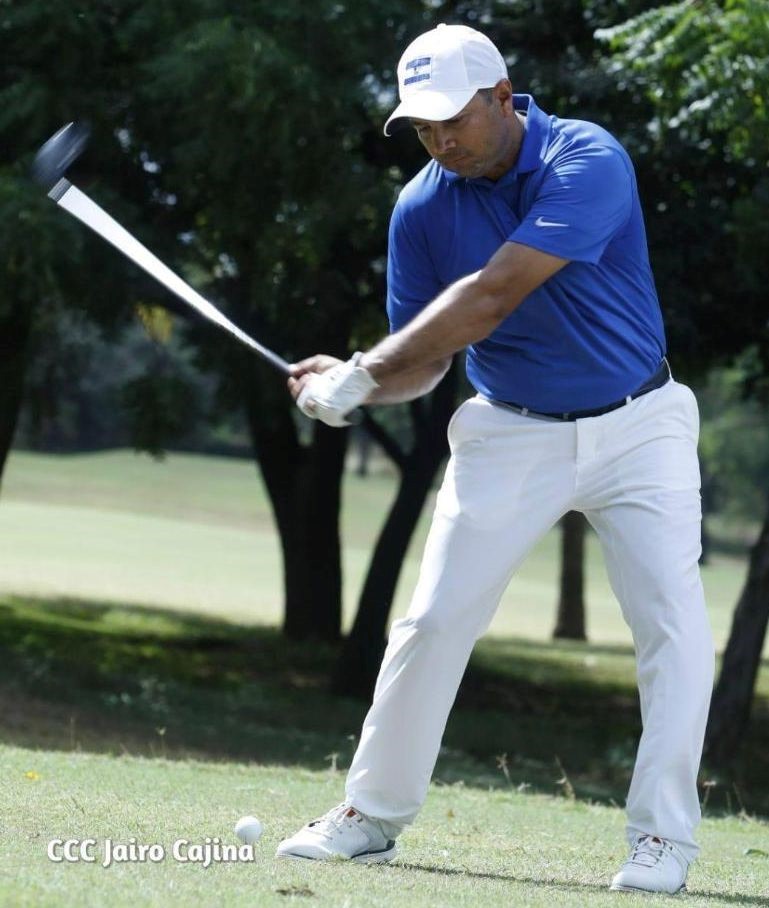 He continued, "Back in 2001, I had the opportunity to work as an assistant pro. It was a wonderful experience. Through the years, I knew it was I wanted to do in my life – help others to enjoy the game."
他继续说道,"早在 2001 年,我就有机会成为一名职业球员的助手。那是一次美妙的经历。这些年来,我知道这是我这辈子想做的事——帮助别人享受比赛。"
After obtaining his Certified Golf Teaching Professional status in 2011, Alvarez found windows of opportunity opening. Today, he's the head professional at Nejapa, where he started as an assistant.
在 2011 年获得认证高尔夫教学专业资格后,阿尔瓦雷斯发现机会之窗打开了。今天,他是 Nejapa(位于首都的高尔夫乡村俱乐部) 的首席专家,在那里仅仅是从助理开始。
"All I have to say is thanks God and thanks to United States Golf Teachers Federation for bring all the joy and blessings to me and my family, said Alvarez.
"我要说的就是感谢上帝,感谢美国高尔夫教师联合会给我和我的家人带来了所有的快乐和祝福,"阿尔瓦雷斯说。
STUDENT SPOTLIGHT – DE'JA McLETCHIE
明星学生- DE'JA McLETCHIE
By Ricky Campbell, USGTF Master Teaching Professional, Trinidad & Tobago
作者:Ricky Campbell,特立尼达和多巴哥USGTF大师级高尔夫职业教练
After teaching for 17 years, last year Mr. Sheppard, a very good friend, ask why not start an academy so I can share my gift and knowledge with the children on the little island most people call Tobago, but I call home. So, I started the Ricky Campbell Golf Academy (RCGA), with seven children at first, and to date it has grown to 60 children ages 5 to 14. My goal is to expose them to the game at the age I was, but with a certified instructor, which I most thank the USGTF.
执教了 17 年之后,去年,一位非常要好的朋友 Sheppard 先生问为什么不开办一所学院,这样我就可以与这个大多数人称之为多巴哥的小岛上的孩子们分享我的天赋和知识,但我称之为家。所以,我创办了瑞奇坎贝尔高尔夫学院 (RCGA),起初只有 7 个孩子,到现在为止已经发展到 60 个 5 到 14 岁的孩子。我的目标是让他们在我这个年纪接触到这项运动。但获得认证成为一名教练,我最要感谢的是 USGTF。
It's not a year yet, and I have four students who are very promising, so I chose to feature the female for this article. When De'ja McLetchie started, no one was as shy as she was, and I've watched as she has grown into someone very positive. As for golf, with her parents' support and instructions and yours truly, I can see a bright future. I've even got about 15 of the parents involved, and they are loving it, too.
不到一年时间里,我有四个非常有前途的学生,所以我选择了女学员作为这篇文章的主角。当 De'ja McLetchie 开始学球时,没有人像她一样害羞,而现在她已经成长为一个非常积极的人。至于高尔夫,有她父母的支持和帮助,有她的真诚,我可以看到她光明的未来。甚至有大约 15 位父母也都参与其中,他们也很喜欢它。
I cannot end without saying thanks to Jim (Mr. Hollywood) Perez and his wife Marci for the golf clubs donated to the RCGA, of which De'ja is one of the recipients.
最后,我要感谢 Jim(好莱坞先生)佩雷斯和他的妻子 Marci 捐赠给 RCGA 的高尔夫球杆,De'ja 是其中的受益者之一。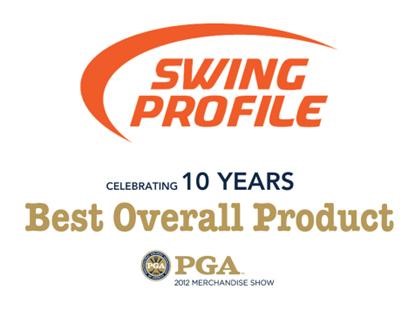 SWING PROFILE CELEBRATES 10-YEAR ANNIVERSARY WITH NEW COACH GOLF APP
Swing Profile 推出全新 COACH GOLF 应用程序庆祝 10 周年
It's been 10 years since Swing Profile received "Best Overall Product" at PGA Merchandise Show and began creating golf apps embedded with our patented swing analysis technology! To celebrate this significant milestone, Swing Profile golf app has released version 10 with many features custom-made for busy golf coaches!
自从 Swing Profile 在 PGA 商品展 上获得"最佳整体产品"并开始开发专利挥杆分析技术的高尔夫应用程序以来,已经 10 年了!为庆祝这一重要里程碑,Swing Profile 高尔夫应用程序发布了第 10 版,其中包含许多专为忙碌的高尔夫教练定制的功能!
– Brand new "Coach app" user interface designed for coaches to manage multiple students.
– 全新的"教练应用"用户界面,专为教练管理多个学生而设计。
– "Student Lockers" system for organizing student videos into their own separate folders for easy retrieval.
– "学生储物柜"系统,用于将学生视频放置到自己的单独文件夹中,以便于检索。
– Fast video exchange with students. Send videos to student with a single tap. Receive videos on both Swing Profile app and on email.
– 与学生进行快速视频交流。只需轻按一下即可将视频发送给学生。在 Swing Profile 应用程序和电子邮件中都可以接收视频文件。
– Simplified online video analysis workflow. Easily receive video from student, analyze with voiceover, and send back the voiceover video.
– 简化的在线视频分析流程。轻松接收来自学生的视频,使用画外音进行分析,然后回复分析后的视频。
– Brand new golf coach directory to expose your coaching business to hundred-thousands of Swing Profile users. Users can connect to you with a single tap and send you swing videos for analysis.
– 全新的高尔夫教练目录,将您的教练业务展示给数十万 Swing Profile 用户。用户只需轻按一下即可连接到您,并向您发送挥杆视频以供分析。
– Automatic video backup to cloud storage and video synchronization across devices. You'll always have backups on cloud, and you can view or analyze videos captured on different devices.
– 自动将视频备份到云存储和跨设备的视频同步。您将始终在云上进行备份,并且可以随时查看或分析在不同设备上拍摄的视频。
– Major improvement on Swing Profile's proprietary Auto Capture technology, making swing captures even more accurate.
– 对 Swing Profile 专有的自动捕捉技术进行了重大改进,使挥杆捕捉更加准确。
For the month of August and September, we are offering 50% off Swing Profile "Coach" version, as well as 50% off our new golf putt training app "Putt Profile" (www.puttprofile.com). Download apps and try now! For more information, please contact info@swingprofile.com.
在 8 月和 9 月,我们提供 Swing Profile "教练"版本 50% 的折扣,以及我们新的高尔夫推杆训练应用程序"Putt Profile" (www.puttprofile.com) 的 50% 折扣。下载应用程序并立即尝试!如需更多信息,请联系 info@swingprofile.com。
EDITORIAL – WAYS TO PREPARE TO MAKE THE BEST EFFORT IN BIG TOURNAMENTS
编辑精选- 在大型锦标赛中尽最大努力的准备方法
By: Mark Harman, Director of Education
作者:马克•哈曼,教学总监
Recommending a "best" way to prepare for big tournaments or big events is a tricky matter, because frankly, no such thing exists for all players. Indeed, professional players all have their own best way to prepare.
推荐一种"最好"的方式来为大型锦标赛或大型赛事做准备是一件棘手的事情,因为坦率地说,并不是所有球员都这样。事实上,职业球员都有自己最好的备战方式。
But one thing they all have in common is they prepare. In other words, you won't see anyone taking time off right before the big event. In my experience, there are three main ways that seem to get the job done. The idea is to peak at the right time, and only through trial and error can someone find what works best for them.
但他们都有一个共同点,那就是他们会做好准备。换句话说,您不会看到任何人在大型活动之前放松自己。根据我的经验,似乎可以通过三种主要方式完成工作。这个想法是在正确的时间达到顶峰,只有通过反复试验才能找到最适合他们的方法。
1 – Play often heading into the event. For me personally, I find that this is the best preparation. I make it a point to be able to play at least three consecutive days before a tournament, and preferably at least five. And yes, I try to play 18 holes each day. There is a trend in the upper professional ranks to only play 9 holes, which is somewhat different than what pros from yesteryear have done.
1 – 经常参加比赛。就我个人而言,我发现这是最好的准备。我认为能够在比赛前至少连续三天参加比赛是很重要的,最好是至少五天。是的,我尝试每天打 18 洞。位于头部的职业球员的一般是只打 9 洞,这与过去职业选手的做法有些不同。
2 – Practice extensively heading into the event. Phil Mickelson got into a mode where he never saw the course on the day before a major championship, instead opting to practice off-site where distractions would be minimized. This worked somewhat well for "Lefty," as he now has six major victories to his credit. This approach is not a common one, but some players utilize it.
2 – 开始比赛前大量的练习。菲尔•米克尔森有一种赛前模式,他在大满贯赛的前一天从未去参观球场,而是选择在场外练习,这样可以最大限度地减少干扰。这对"左撇子"来说效果不错,因为他现在已经获得了六场重大胜利。这种方法并不常见,但有些球员会使用它。
3 – Find a mix of playing and practicing heading into the event. This is the one that is most favored by touring professionals. As mentioned earlier, the trend is to play 9 holes either the day before the first round or the two days before the first round. You will see these players spending some extra time on the driving range and around the practice green.
3 – 在赛前进行打球和练习的混合方式。这是巡回赛球员最喜欢的一种方式。如前所述,他们一般是在首轮前一天或前两天打9洞球。你会看到这些球员在练习场和练习果岭花费了一些额外的时间。
Finally, when it comes to practice, a player needs to figure out what areas of the game he or she needs to work on (full shots or short game/putting) and how much time to devote to each. Some players are solid from tee-to-green and need more time hitting chips, pitches and putts, while others need to dial in their long game. Again, this is usually figured out through experience of playing multiple events over the course of a few years.
最后,当谈到练习时,球员需要弄清楚他或她需要在比赛的哪些领域进行训练(全挥杆或短杆/推杆)以及在每个项目投入时间多少。一些球员从发球台到果岭都很稳定,他们需要更多时间切击球、高抛球和推杆,而另一些球员则需要调整他们的长杆。同样,这通常是通过在几年内参加多项赛事得出的经验。
Just like the golf swing, where there is no one best swing for everyone but everyone has a best swing, there is no one best way to prepare for a big event. Players need to experience some trial and error to eventually figure out what works best for them.
就像高尔夫挥杆一样,没有一个适合每个人的最佳挥杆,但每个人都有最好的挥杆,没有一种最好的方式来为大型赛事做准备。球员需要经历一些反复试验才能最终找出最适合他们的方法。