《USGTF 新闻资讯》2022年1月期刊
03/01/2022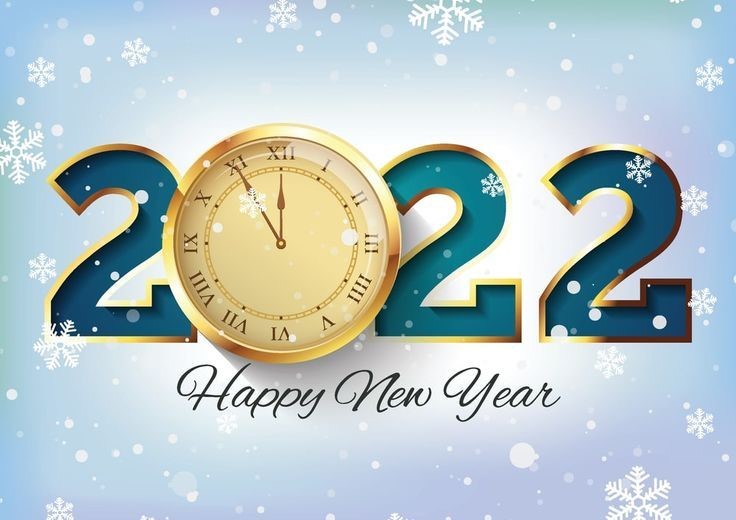 HAPPY NEW YEAR!
新年快乐!
From everyone at the USGTF National Office, we wish you a Happy New Year and hope you have a prosperous and successful 2022 season. As the USGTF enters its 33rd year of operation, the National Office staff is ready to serve you, and we welcome your input. Please contact member_services@usgtf.com, or you may call (772) 88-USGTF or (772) 888-7483.
祝您新年快乐,并祝您在 2022 年万事如意事随心愿。这是来自于USGTF 国家办公室全体同仁的祝福。 随着 USGTF 进入第 33 个年头,国家办公室工作人员已准备好为您服务,我们欢迎您的意见。 请联系 member_services@usgtf.com,或者您可以致电 (772) 88-USGTF 或 (772) 888-7483。
2022 WGTF DIGITAL CARDS NOW ACCESSIBLE ONLINE!
2022 WGTF 数字会员卡现已可在线访问!
The year 2022 is certain to bring new changes, and for the WGTF, one of these is the new WGTF membership card in digital format. These cards may now be found online atwww.WGTF.com under the Member Profile feature of the site. Access to your valid WGTF ID card is now at your fingertips anywhere you go through your mobile device or desktop.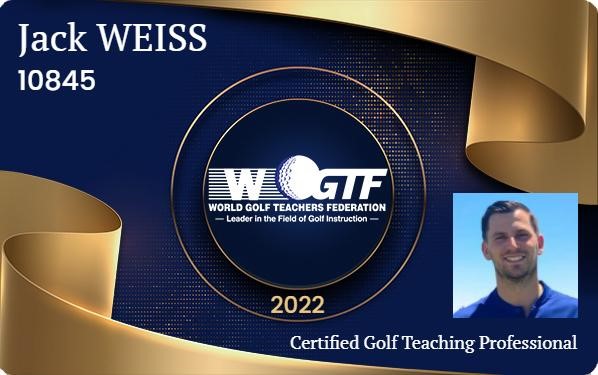 2022年肯定有新的变化,对于WGTF来说,其中之一就是推出新的数字WGTF会员卡。 这些卡片现在可以在 www.WGTF.com 网站的"会员资料"功能下在线找到。 现在,您可以通过移动设备或桌面访问您的有效 WGTF ID 卡。
REGIONAL EVENTS
Southeast: The USGTF Southeast Region Championship will be held Saturday and Sunday, February 19-20, at Temple Terrace Golf & Country Club in Tampa, Florida. The entry fee is $200 and deadline is February 10. For more information on this event or to register, please contact regional director, Mike Stevens at ams1127@msn.com.
Central: The USGTF Central Region Championship has been scheduled for Sunday and Monday July 31-August 1, at the City of Mason Golf Center in Mason, Ohio. The entry fee is $220. For more information or to register, please contact regional director Tony McMullin at tmcmullin72@yahoo.com.
To learn more about these and other USGTF member events, visit www.USGTF.com and look under the Stay Informed section for Tournaments.
UPCOMING CERTIFICATION COURSES:
Las Vegas, NV – Jan. 24-29
Fort Pierce, FL – Feb. 7-11
Las Vegas, NV – Mar. 14-18
Houston, TX – Mar. 21-25
Please click here to learn
more about these courses.
区域赛事预告
东南地区:
USGTF 东南地区锦标赛将于 2 月 19 日至 20 日(星期六和星期日两天时间)在佛罗里达州坦帕的 Temple Terrace 高尔夫乡村俱乐部举行。 报名费为 200 美元,截止日期为 2 月 10 日。有关此活动的更多信息或注册,请通过 ams1127@msn.com 联系区域总监 Mike Stevens。
中部地区:
USGTF 中部地区锦标赛定于 7 月 31 日至 8 月 1 日星期日和星期一在俄亥俄州梅森市的梅森市高尔夫中心举行。 入场费为220美元。 如需更多信息或注册,请通过 tmcmullin72@yahoo.com 联系区域总监 Tony McMullin。
要了解有关这些和其他 USGTF 成员活动的更多信息,请访问 www.USGTF.com 查看锦标赛信息。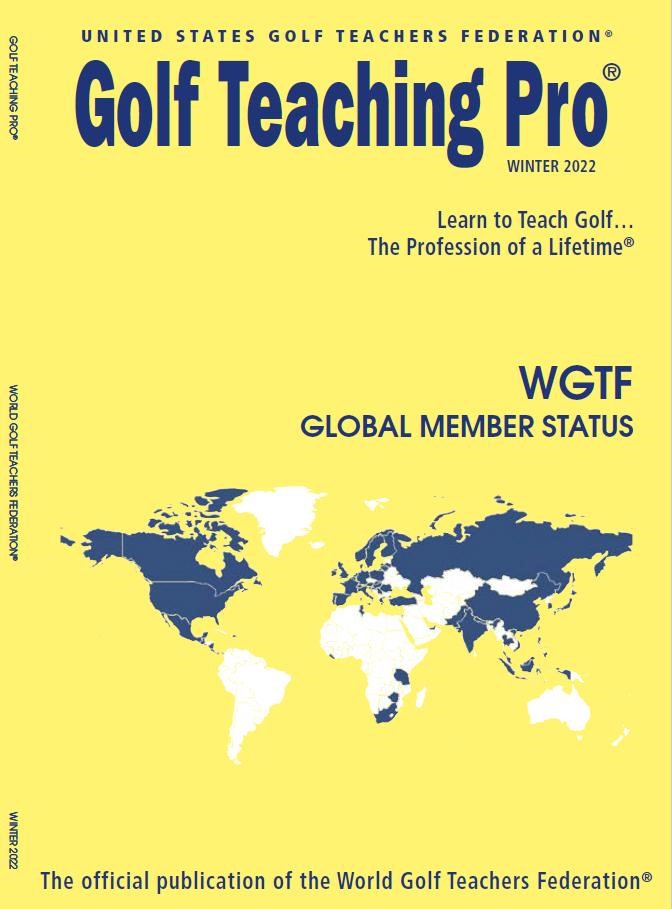 GOLF TEACHING PRO IS IN THE MAIL!
高尔夫职业教练杂志正在邮寄中
The Winter edition of Golf Teaching Pro magazine, the official print publication of the United States Golf Teachers Federation, is being mailed to all members in good standing for 2022. This annual edition provides a wrap-up of the recently completed United States Golf Teachers Cup, news from over 20 WGTF member nations, along with timely articles relevant to today's teaching professionals and golf coaches and is one of our most valuable communication resources for all WGTF members.
Members who would like to submit content for the next edition of the magazine are welcome to do so atinfo@usgtf.com.
冬季版职业高尔夫教练杂志是美国高尔夫教师联合会的官方印刷出版物,正在邮寄给 2022 年所有信誉良好的会员。本年度版是最近完成的美国高尔夫教师杯的总结 ,来自20多个 WGTF 成员国的新闻,以及与当今教学专业人士和高尔夫教练相关的文章,是我们为所有 WGTF 成员提供的最有价值的交流方式之一。
想要为下一期杂志内容提交的会员,欢迎发送邮件至info@usgtf.com。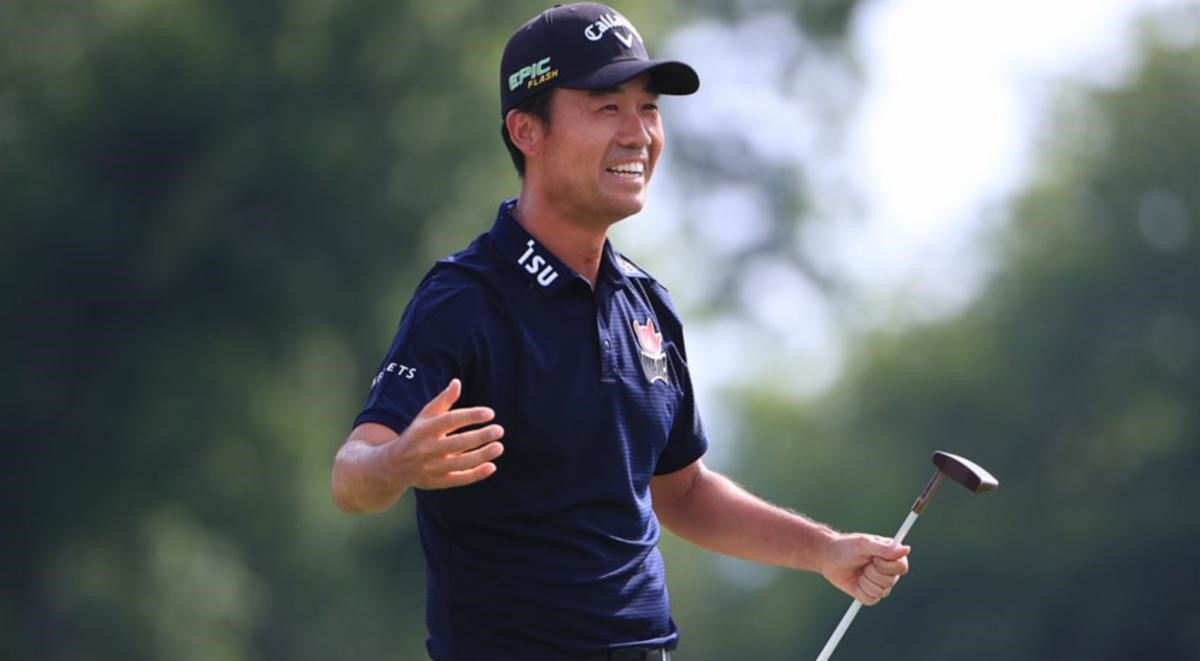 "PRO" FILE – KEVIN NA
"职业"档案——凯文•纳
Teaming with Jason Kokrak, Kevin Na and his partner won the recently completed QBE Shootout to end the 2022 season for events consisting solely of PGA Tour players, albeit an unofficial event. After a slow start to his career in terms of winning, Na has now tasted victory in five official PGA Tour events, beginning with the 2011 event in Las Vegas and with his most recent win in the 2021 Sony Open of Hawaii. The latter victory made it four wins in the past 3 1/2 years for Na, who, while not a superstar, has become a steady presence on the leaderboards.
Na turned pro at the age of 17, eschewing college golf. Most observers still think that playing college golf, at least for a couple of years, is the best path to make the PGA Tour, but Na's success, and that of many DP World Tour (formerly European Tour) players, shows that talent will prevail in the end. Although Na is 39, he seems to be a relatively young 39 and it's a good bet he'll win a few more times before all is said and done.
凯文•纳和他的搭档杰森•科克拉克合作,赢得了最近结束的QBE大白鯊配对赛(QBE Shootout),结束 2022 赛季仅由美巡赛球员组成的赛事,尽管这是一项非官方的赛事。在他的职业生涯缓慢开局之后,他现在已经在五场美巡赛正式比赛中取得了胜利,从 2011 年在拉斯维加斯举行的赛事开始,到他最近一次在 2021 年夏威夷索尼公开赛上获胜。后者的胜利让凯文•纳在过去的 3.5年中获得了四场胜利,凯文•纳虽然不是超级巨星,但已经稳定存在于排行榜中。
凯文•纳 17 岁时成为职业球员,没有机会打大学高尔夫。大多数观察家始终认为,至少打几年大学高尔夫是参加美巡赛的最佳途径,但凯文•纳的成功以及许多 DP 世界巡回赛(前身为欧巡赛)球员的成功表明,天赋也很重要。尽管已经39 岁,但他似乎状态更显年轻,赌他再赢几次也是不错的选择。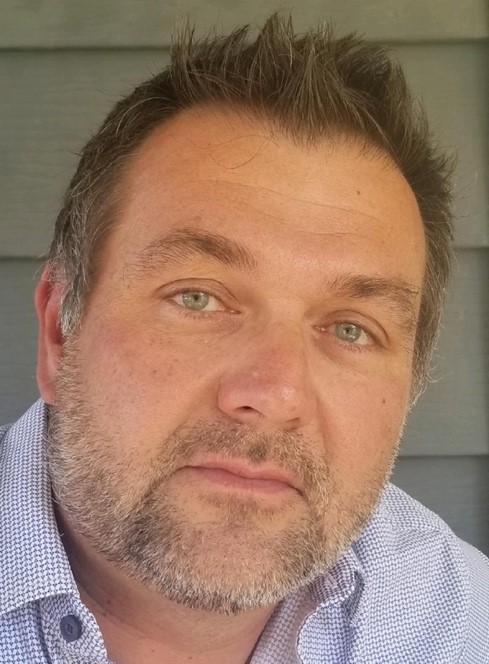 TEACHING "PRO" FILE – JIM LaBUDA
职业教练档案——吉姆•拉布达
Born and raised in Buffalo, New York, I've always had a passion for golf. I played on the golf team in college and worked various retail positions within the industry while obtaining my bachelor's degree in finance. I became a Certified Golf Teaching Professional through the USGTF in the spring of 2007. I began teaching part-time for all skill levels for juniors and adults. I have also run various clinics through community education for several school districts. I continued to further my education and knowledge and have now been certified through the USGTF in the areas of golf course management, golf psychology and fitness. I am also a certified Rotary Swing instructor.
我在纽约布法罗出生长大,对高尔夫一直充满着热情。我在大学时曾在高尔夫球队打球,并在获得金融学士学位的同时在行业内担任过各种零售工作。 2007年春天,我通过 USGTF考试成为一名认证的高尔夫职业教练。我开始兼职教授青少年和成人的所有高尔夫技能。我还通过社区教育为几个学区开办了各种课程。我继续的深造,现在已通过了 USGTF 在高尔夫球场管理、高尔夫心理学和健身方面的认证。我同事也是一名认证的旋转摇摆(Rotary Swing)教练。
In 2016, I was awarded the distinction of being one of the Top 100 golf instructors through the WGTF. While living in Buffalo, New York, I was an assistant golf professional at Lancaster Country Club in Lancaster, New York, the head women's golf coach at Niagara University, and the head men's golf coach at Medaille College.
Currently, I reside in Bradenton, Florida, and I am a Golf Performance Coach at IMG Academy. My teaching techniques are unique to each person. I strive to individualize each lesson based on ability and needs to achieve what it is you want from the game of golf, whether it be for competitive golf or just for a social or fun aspect. I incorporate physical fitness techniques for flexibility and strength, as well as mind and spirit into each lesson, to achieve your desired goal.
2016 年,我被 WGTF 授予高尔夫教练百佳教练之一。在纽约布法罗居住期间,我曾在纽约兰开斯特的兰开斯特乡村俱乐部担任助理高尔夫专业人士、尼亚加拉大学的女子高尔夫首席教练以及勋章学院的男子高尔夫首席教练。
目前,我居住在佛罗里达州的布雷登顿,是 IMG 学院的一名高尔夫表演教练。我的教学方法对每个人都是不一样的。我努力根据学员的能力和需求对每节课进行个性化,以实现您对高尔夫比赛的期望,无论是为了高尔夫竞技还是仅仅为了社交或娱乐。我把提升学员的柔韧性和力量以及心理和精神方面一起融入了到每节课内容中去,以实现您想要的目标。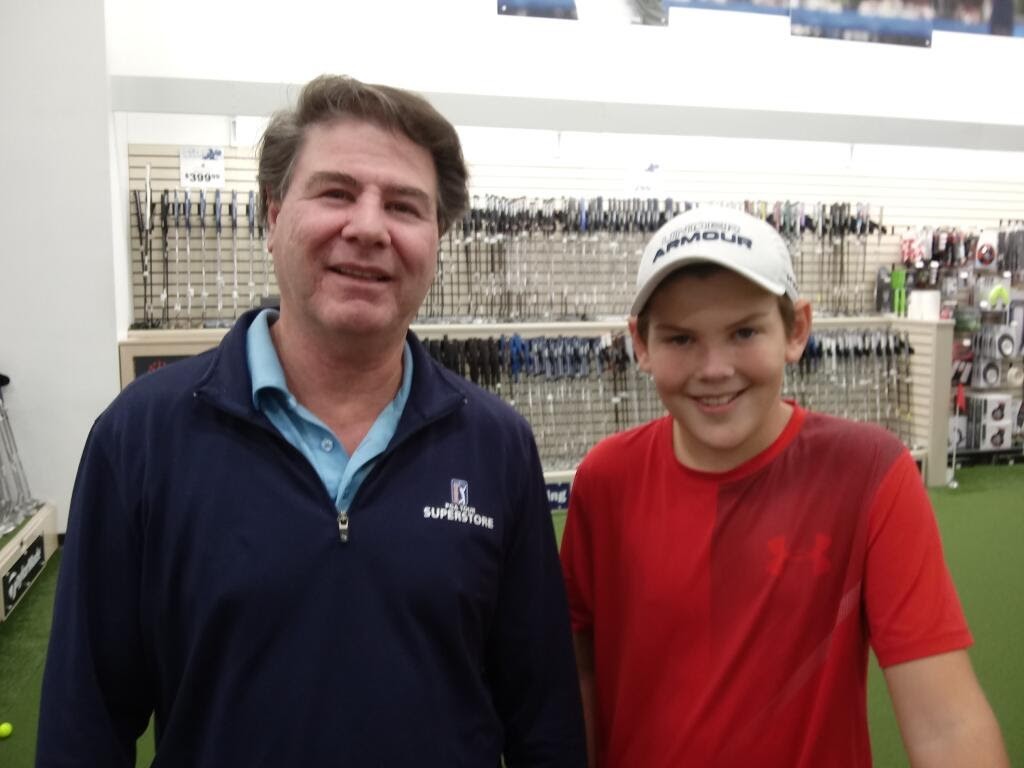 TEACHING "PRO" FILE – JIM LaBUDA
职业教练档案——吉姆•拉布达
Born and raised in Buffalo, New York, I've always had a passion for golf. I played on the golf team in college and worked various retail positions within the industry while obtaining my bachelor's degree in finance. I became a Certified Golf Teaching Professional through the USGTF in the spring of 2007. I began teaching part-time for all skill levels for juniors and adults. I have also run various clinics through community education for several school districts. I continued to further my education and knowledge and have now been certified through the USGTF in the areas of golf course management, golf psychology and fitness. I am also a certified Rotary Swing instructor.
我在纽约布法罗出生长大,对高尔夫一直充满着热情。我在大学时曾在高尔夫球队打球,并在获得金融学士学位的同时在行业内担任过各种零售工作。 2007年春天,我通过 USGTF考试成为一名认证的高尔夫职业教练。我开始兼职教授青少年和成人的所有高尔夫技能。我还通过社区教育为几个学区开办了各种课程。我继续的深造,现在已通过了 USGTF 在高尔夫球场管理、高尔夫心理学和健身方面的认证。我同事也是一名认证的旋转摇摆(Rotary Swing)教练。
In 2016, I was awarded the distinction of being one of the Top 100 golf instructors through the WGTF. While living in Buffalo, New York, I was an assistant golf professional at Lancaster Country Club in Lancaster, New York, the head women's golf coach at Niagara University, and the head men's golf coach at Medaille College.
Currently, I reside in Bradenton, Florida, and I am a Golf Performance Coach at IMG Academy. My teaching techniques are unique to each person. I strive to individualize each lesson based on ability and needs to achieve what it is you want from the game of golf, whether it be for competitive golf or just for a social or fun aspect. I incorporate physical fitness techniques for flexibility and strength, as well as mind and spirit into each lesson, to achieve your desired goal.
2016 年,我被 WGTF 授予高尔夫教练百佳教练之一。在纽约布法罗居住期间,我曾在纽约兰开斯特的兰开斯特乡村俱乐部担任助理高尔夫专业人士、尼亚加拉大学的女子高尔夫首席教练以及勋章学院的男子高尔夫首席教练。
目前,我居住在佛罗里达州的布雷登顿,是 IMG 学院的一名高尔夫表演教练。我的教学方法对每个人都是不一样的。我努力根据学员的能力和需求对每节课进行个性化,以实现您对高尔夫比赛的期望,无论是为了高尔夫竞技还是仅仅为了社交或娱乐。我把提升学员的柔韧性和力量以及心理和精神方面一起融入了到每节课内容中去,以实现您想要的目标。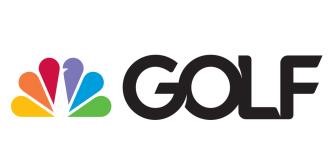 PRO TOUR SCHEDULE 2022
2022 年职业巡回赛时间表
Professional golf continues to roll along at a healthy pace, with increased purses and television viewership. And with information showing that outdoor transmission of Covid is extremely low, as witness by full crowds at football games this past fall with little-to-no infection spread as a result, golf tournaments almost assuredly will welcome fans back at full capacity. The men's majors season kicks off at The Masters in April, as always. The women's major championship season begins with the Chevron Championship at Mission Hills in Palm Springs, California. The tournament that started out as the Colgate Dinah Shore in the early 1970s is moving to Texas next year in a controversial move that some equate to moving The Masters from Augusta National. In any event, major championships tend to produce the best and most exciting golf every year, and look for the same in 2022.
职业高尔夫继续以健康的发展,奖金数和电视收视率不断增加。并且有证据显示,新冠病毒的户外传播率极低,正如去年秋天美式橄榄球比赛的全场观众所见证的那样,几乎没有感染传播,高尔夫巡回赛几乎可以肯定地欢迎球迷满血回归。与往常一样,男子大满贯赛季将于 4 月在美国大师赛拉开帷幕。女子大满贯赛季将始于加利福尼亚州棕榈泉观澜湖的雪佛龙锦标赛。始于1970 年代初的高露洁黛娜海岸锦标赛将于明年转移到德克萨斯州,这是一项颇具争议的举动,有些人会认为这相当于将大师赛从奥古斯塔移走。无论如何,大满贯赛事往往每年都会产生最棒的、最令人兴奋的高尔夫,相信2022 年也会如此。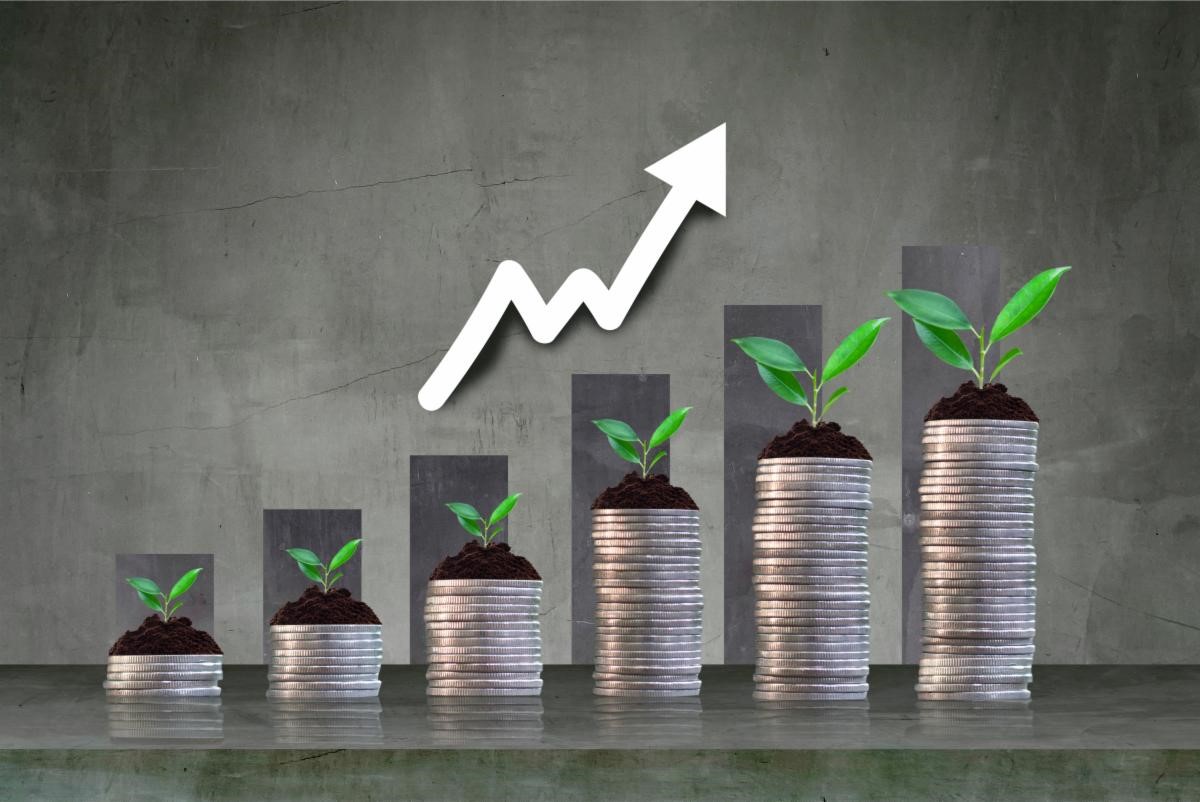 EDITORIAL – TIPS TO INCREASE LESSON INCOME FOR 2022
编辑推荐——如何增加 2022 年教学收入的技巧
By USGTF Technical Committee
作者:USGTF委员会
We teach golf for the love of the game, but we also earn an income from it, either full-time or part-time. Maximizing our lesson income for 2022 can be done with some relatively easy steps:
我们为了热爱这项运动而进行高尔夫教学,但我们也从中获得收入,无论你是全职还是兼职。如何通过一些相对简单的步骤来扩大我们 2022 年的收入,请参考以下几点:
– Have a strong online presence. Any business worth its salt will have a strong online presence in 2022, including a functional website and social media accounts that are maintained.
利用互联网工具强大功能。2022 年任何行业都需要拥有更强大的线上能力,包括多功能的网站以及维护的必须的社交媒体账户(微博、微信公众号、抖音、头条新闻等)。
– Advertise. Signage and brochures should be prominent at your teaching facility, and business cards should be readily available. Television advertising in some markets is surprisingly affordable, as are radio ads.
–广告。标牌和小册子应在您的教学环境中更为显眼,名片应随时可见。电视和广播广告价格在一些市场是价格惊人的。
– Make yourself available. Be present at your facility. Give talks to groups. Try to get interviewed on local television or radio, and by your local newspaper golf writer (if he or she still exists!).
自用自我资源。提升出镜率、知名度,尝试接受更多电视或广播的采访,以及当地报纸高尔夫媒体的采访(如果有的话!)。
– Ask for referrals. Don't be shy in asking your students to spread the word around about you.
请求推荐。不要害羞,让你的学生传播关于你的信息。
– Be creative in your lesson offerings. Giving 30- or 60-minute individual lessons are great, but you can make more per hour with group lessons. Offer playing lessons and clinics and lesson memberships..
在你的课程中添加一些创意性的内容。提供 30 或 60 分钟的个人课程是很好的,但你可以通过团体课程赚得更多些。提供下场教学课程、特别技巧课程,以及开发会员课程。
– Conduct junior camps. As one USGTF professional stated, this is "found money." A typical cost to the parents might be $150 for a 4-day camp. Multiply that by 10 kids and that's $1,500, minus whatever the course takes and if you hire someone to help you.
举办青少年夏令营/冬令营。正如一位 USGTF 专业人士所说,这是"容易得到的钱"。一个为期 4 天的夏令营,父母支付的费用可能是 150 美元。如果有 10 个孩子,即 1,500 美元,减去课程所需的任何费用以及你雇用其他帮助你的人的成本。
– Raise your rates. In case you haven't noticed, the price of everything has gone up heading into 2022, and businesses have raised wages. Don't be afraid of raising rates accordingly.
提高您的收费。2022 年,所有东西的价格都在上涨,企业也提高了工资。不要害怕提高收费标准。